Emerald Diamond Thread Earrings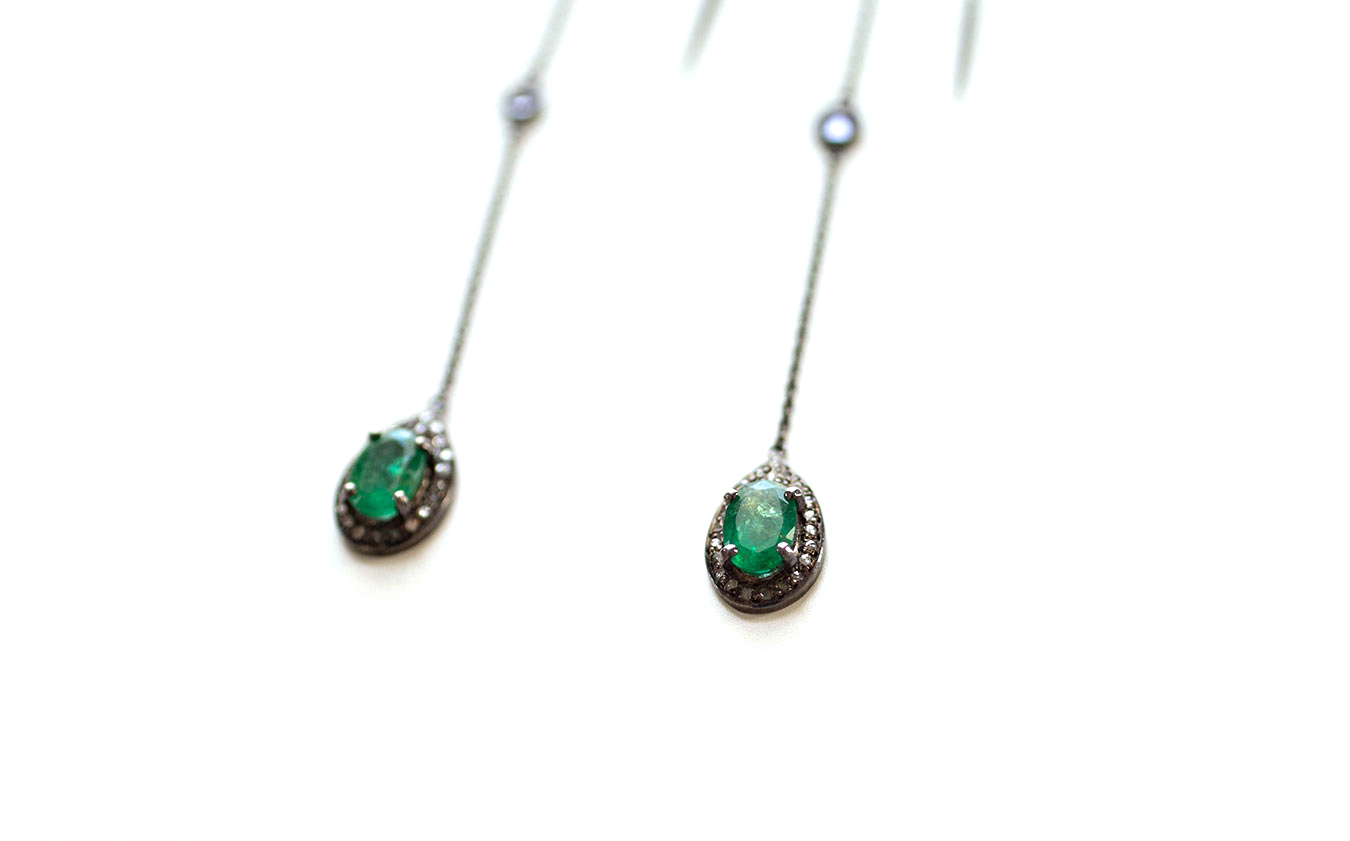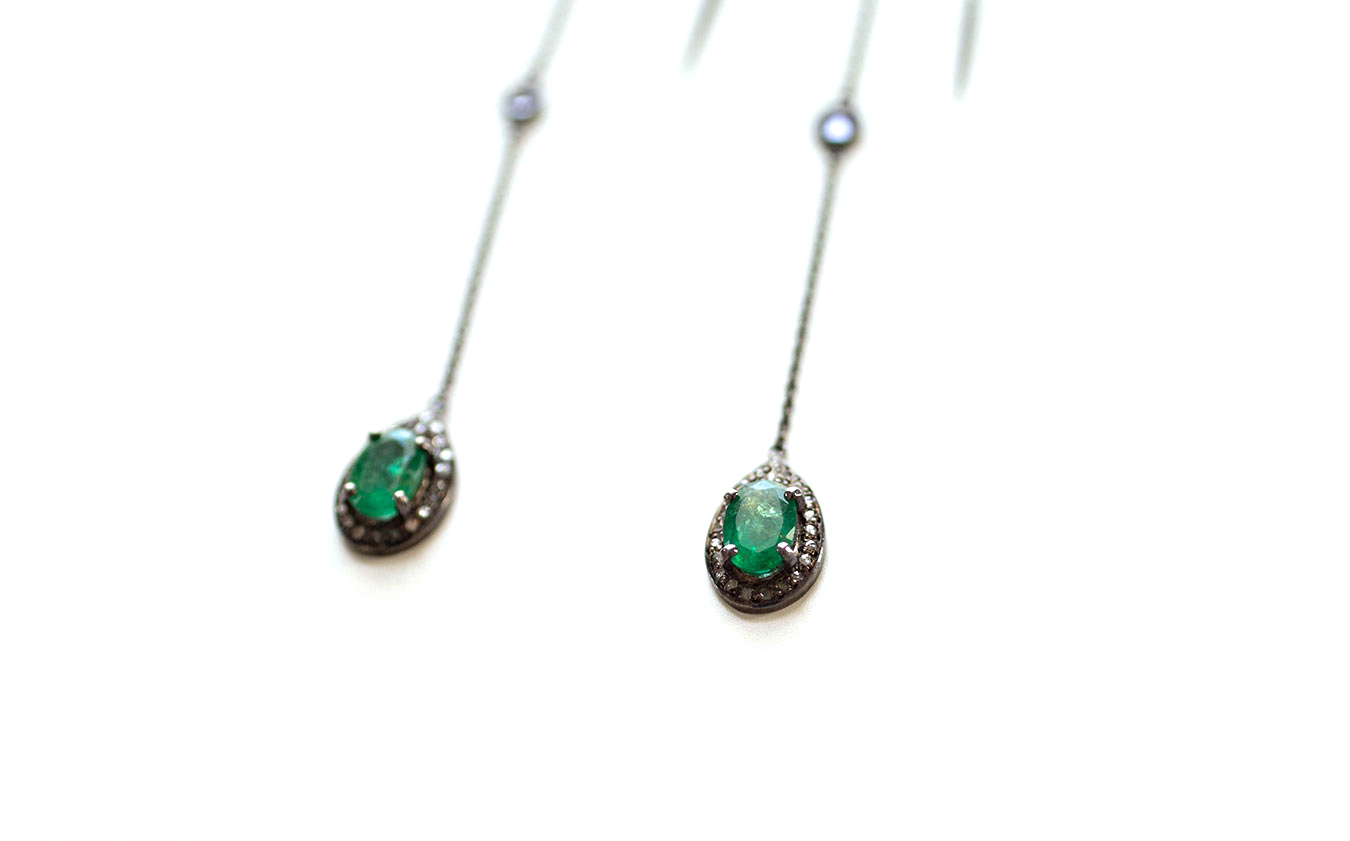 Emerald Diamond Thread Earrings
For those who love a deep dose of color, these earrings are for you. A pair of emerald diamond thread earrings that will dazzle with everything from an edgy dress or a simple white tee.
Emerald Diamond Thread earrings.

Care instructions: Clean earrings with a soft cloth after each wearing. See Jewelry Care for more details.